再次,Packing
準備著回家的心情
想念著AID的日子
I am doing packing AGAIN.
Packing my luggage.
Packing my mood.
Packing the memories in this summer.
小時候很喜歡英文,自以為自己的英文很好
長大後漸漸跟英文的接觸變少,發現自己的英文沒有想像中的好
念大學後,甚至跟英文做不成朋友了
但,
因為AID SUMMER海外華裔英語服務營
因為這些人
想要把自己英文練好,好想了解他們,也好想去一次美國OR加拿大
6/30-7/5 教育訓練週我遇見了他們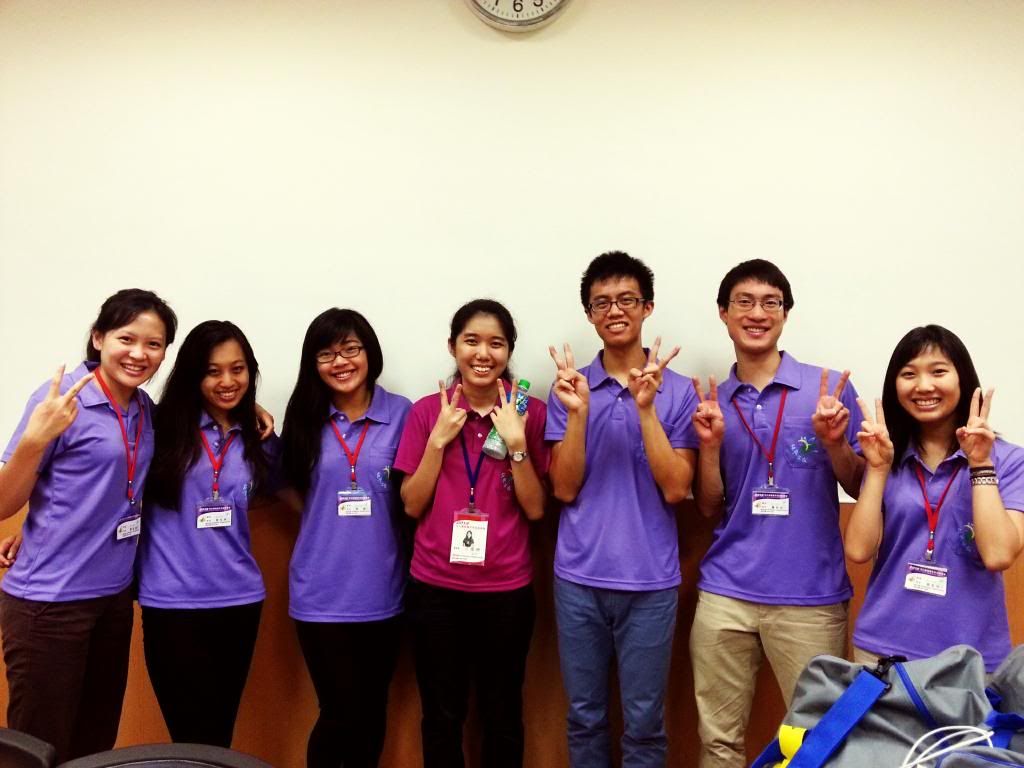 B2-6:Valerie, Jessica, Dora, Travis, Justin, Sarah
Actually, I am not a good counselor, didn't spend more time chatting with you all, taking good care of you all.
:) But I am still happy to meet you guys.
7/20-7/27 寶島參訪週我遇見了另一群他們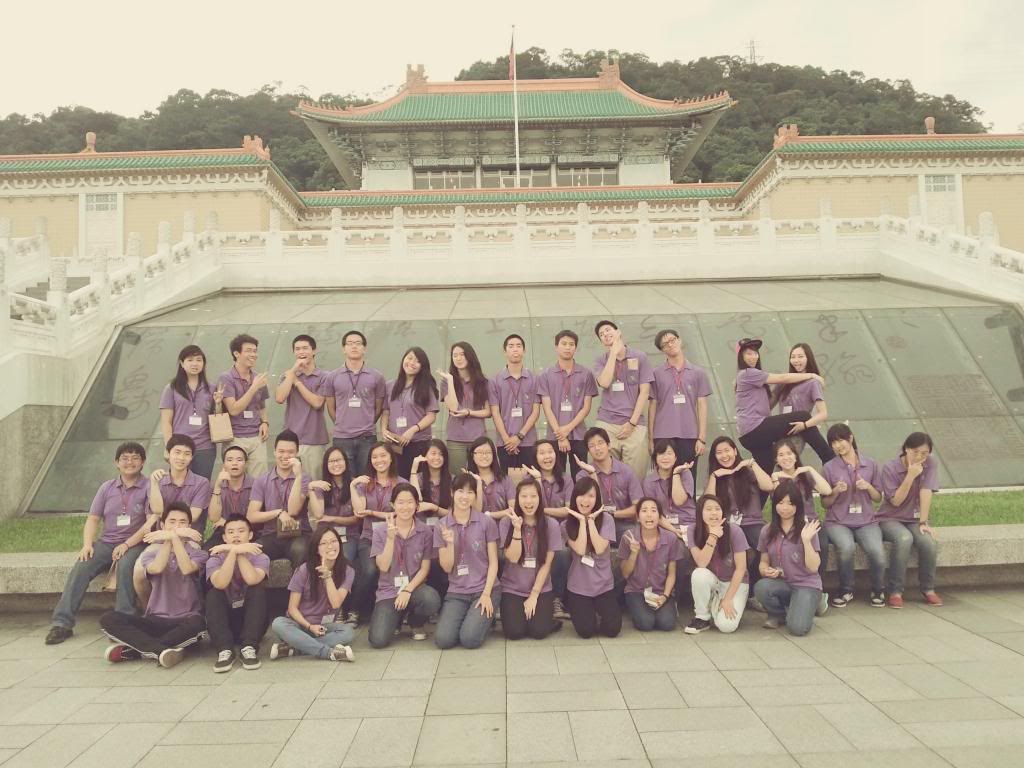 Bus D:
Up : Jenny, Eugene, Joseph, Kevin, Sze-Shun, Paulina, Jeffrey, Austin, Alvin, Eric, Charlene, Esther
Middle : Alex, Justin, Eugene, Eric, Rita, Kimberly, Christina, Gloria, Christine, Eric, Kimberly, Jocelyn, Ya-An, Victoria, Brenda
Down : Michael, Vincent, Carol, Jessica, Erica, Melinda, Judith, Annie, Lily, Sunny
*Wow!! 3 Eric(s), 2 Eugene(s), 2 Kimberly(s)
All of you are really adorable. So happy that I can meet you guys.
I know that I didn't do well in the tour, someone said I looked strict, and I know that I didn't bring fun & joy to you all.
I won't forget that, I watched you all practiced hard for the Talent Show,
singing "Call me maybe" on the bus, keep chit-chatting when lining up,
got the first when we assembled our Bus D, bed checked you all,
reminded you all to bring water, caps, umbrellas, & others....
Even though we had just met each other for a week, I won't forget any of you.
Full of memories are in my mind, feeling touched to hug with you all when you all were going to leave us.
I wish to know you all well, I wish that we won't forget each other even if the time has passed.
I appreciate the memories being with you guys in my SUMMER.
My English is poor, however I tried my best to write in English.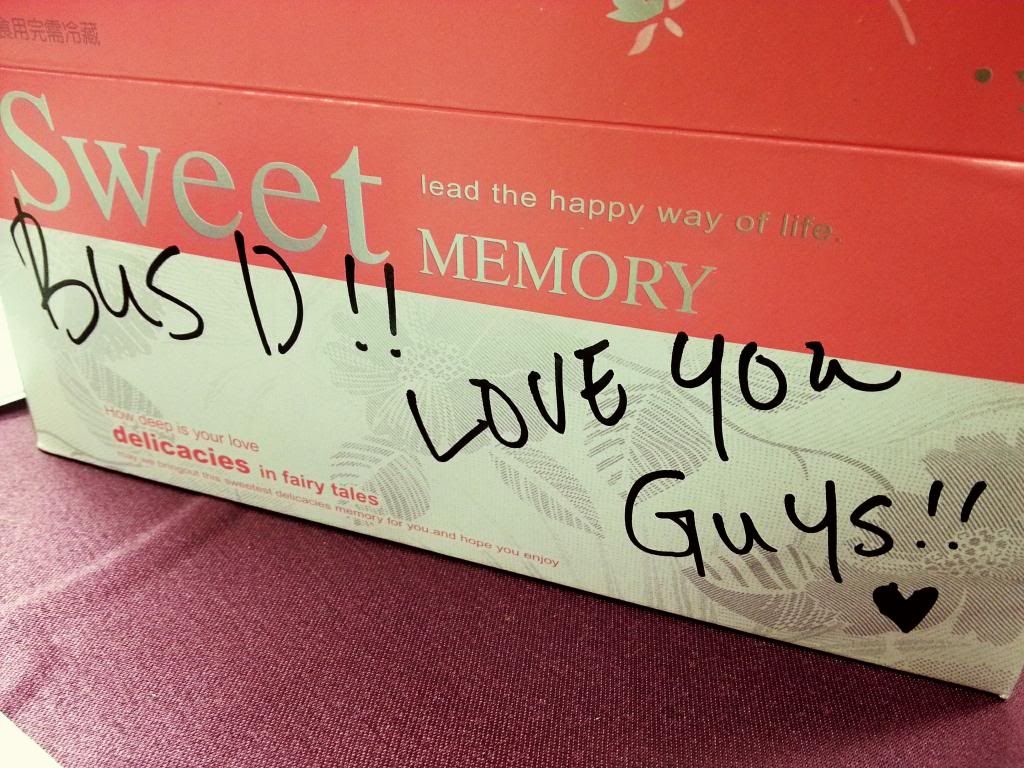 Love all Bus D members! Miss you guys so much :'(
Michael posted this in the group : "Don't cry because it is over, smile or laugh or rejoice because it happened."
能遇見你們,讓我生命有一些不一樣的驚喜。
Thanks a lot! Both Bus D & B2-6.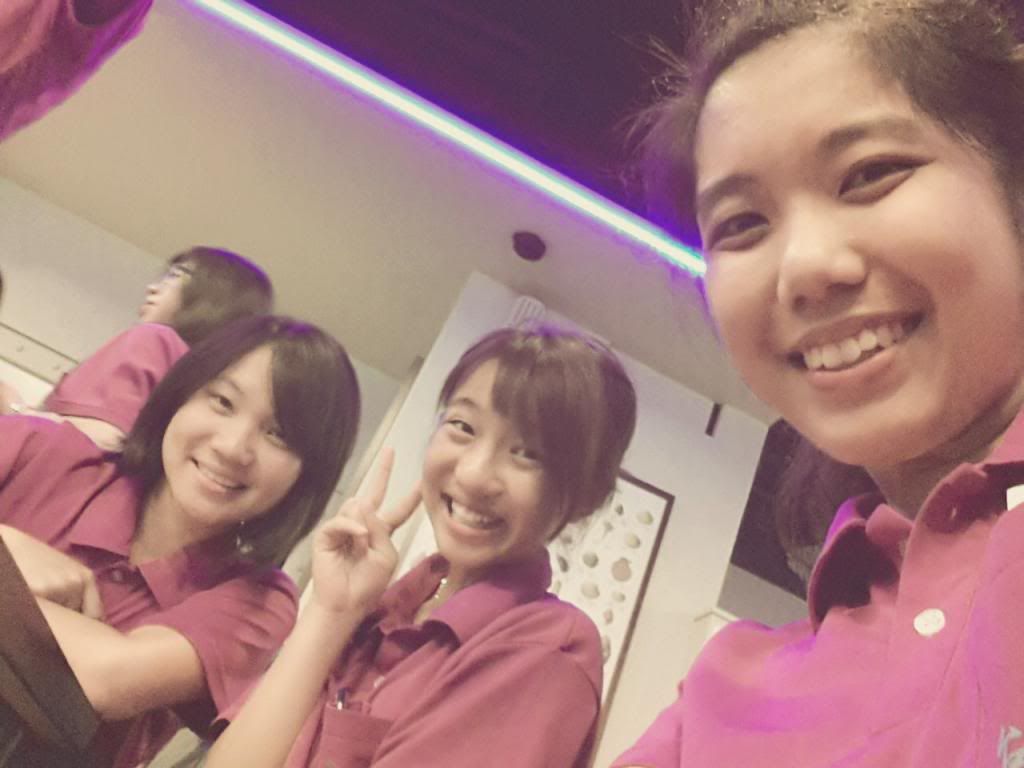 還有我親愛的朋友,Paige & Jelly Fish(佩棋 & 詩涵)
這一個月(雖然其實營隊只有兩個禮拜),都是她們的陪伴
告訴自己要好好的把英文練好,想到你們生活的地方走走看看
希望我們都不會忘記彼此
期待我們再相遇的那一天
:) You guys bring a lot of unforgettable & unimaginable memories to me. Thanks!!
For you. :)
* I am going back to Malaysia today!!
BY Harry
on 1st August 2013 12:25AM
@Taipei